The Best Luxury Van in Seattle, Washington
Seattle is a city of many great things: coffee, beer, rain, and now, luxury vans. If you're looking for a new ride that offers all the perks of a high-end vehicle but with the added bonus of a spacious cabin, then the Mercedes-Benz Sprinter is exactly what you need. Mercedes Sprinter vans are our main luxury van in Seattle that comes with leather seats, power windows, and so much more. We also provide chauffeur services to make an easy and enjoyable trip for you. 
One of the most luxurious carriages in our entire fleet. This VIP Luxury Mercedes Sprinter is appointed with just about every possible amenity you can imagine. From executive transportation to extraordinary nights on the town, you can do it all, VIP style, in this amazing luxury limousine. There's plenty of room to party or conduct business in comfort, all with top-of-the-line concierge service for high-end executives and private transportation. Our popular Mercedes Sprinter vans are perfect for any type of event or trip.
When shopping for your next ride, take into account how much space you really need. The Mercedes-Benz Sprinter as our luxury van in Seattle has plenty of room inside its spacious cabin and even more room when you fold down its rear seats. It's a Seattle luxury van that can comfortably fit up to six passengers and their luggage. You could even sleep in there if you wanted! Contact us today to learn more about our luxury van in Seattle.
Why Choose Kamo Limo as Your Seattle Luxury Van Service Provider
Our Seattle luxury van service is always on time
We understand that you don't have a lot of time to spare when it comes to transportation. We ensure that our chauffeurs are well prepared and on time for pickup as a result. Whether you require a driver for an event or transportation to the Seattle airport, we offer luxury vans in Seattle to fulfill all of your needs and will be ready to pick you up when you arrive.
Professional Seattle luxury van chauffeur at your service
Our chauffeurs are skilled and capable drivers who are familiar with the area, and they provide luxury vans in Seattle. Since we have been in operation for 15 years, we have a wealth of knowledge regarding the strategies that produce outstanding service and the ones that don't. Take advantage of the greatest chauffeur for your journey and our Seattle luxury van service.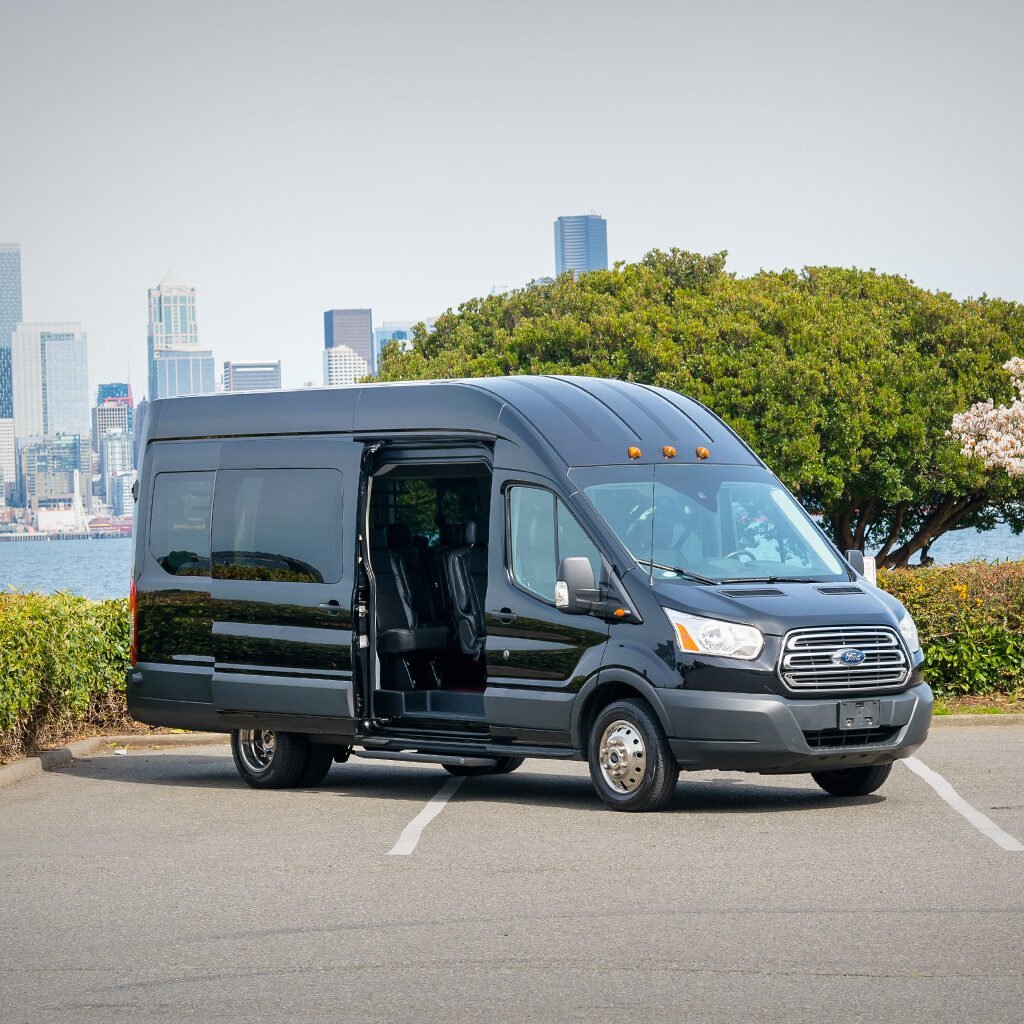 Our Seattle luxury van is routinely maintained
To ensure that you have a comfortable ride, our fleet is frequently repaired and maintained. We constantly examine our Seattle luxury van fleets since we take pride in providing top-notch luxury van services, ensuring that our clients enjoy the greatest and the smoothest experience possible.
Our luxury van in Seattle is always available when you need it
Need a luxury van in Seattle for a pressing appointment? No problem. How about a luxury van pick-up service in Seattle in the early morning or late at night? No problem. Every day of the year, we are here to take your bookings. Friendly customer service will always pick up the phone when you call Kamo Limo.
An easy booking process for our Seattle luxury van service
We offer a simple booking procedure for our dependable luxury van in Seattle. You can quickly and easily acquire a price or book your vacation online in less than 24 hours. Customer satisfaction is the most important component of our business, so our crew is always ready to help you if you have any queries concerning your trip.
We have the best priced luxury van in Seattle
Kamo Limo offers Seattle's most reasonably priced luxury van service. We provide a sizable fleet of luxury vans in Seattle at competitive rates. Please don't hesitate to get in touch with us if you have any queries regarding our offerings or prices; our staff is always happy to help. You can also ask for a quote right now to get the lowest rates for the trip you're planning to Seattle if you want to double-check the price.
Why You Need a Luxury Van in Seattle
Drive in style with our updated fleet of luxury van in Seattle
We'll send a knowledgeable, skilled chauffeur to pick you up as soon as you contact us. He will be prepared to help you when he gets to your destination on time. Your driver will give you the biggest smile before opening the door and accompanying you in style to your destination. Enjoy your trip to Seattle and take advantage of Kamo Limo's comfy luxury van in Seattle for a city tour. With the help of our luxury van in Seattle, you can plan a memorable holiday trip with your friends.
A Seattle luxury van is perfect for any occasion
For every event you need to attend, our luxury van in Seattle, Washington, is the ideal choice. There is no better way to travel than in a comfortable and roomy luxury van, whether you're organizing a wedding, bachelor or bachelorette party, family trip, corporate event, or airport transfers to and from Seatac. Because we have been offering our Seattle luxury van for so long, we can say with certainty that they are the perfect finishing touch for any occasion. Our drivers are trained professionals who know how to provide the best service and transport you quickly and safely to your destination.
With our luxury van in Seattle, you will have a comfortable, enjoyable, and safe trip
You, your family, or your business partners will experience the highest level of comfort and safety while traveling in our luxury van in Seattle. When you select a premium luxury van in Seattle, your privacy is guaranteed. Our knowledgeable staff will provide you with the best service possible as you travel in comfort to your destination. You can book a ride with us and get the best experience guaranteed.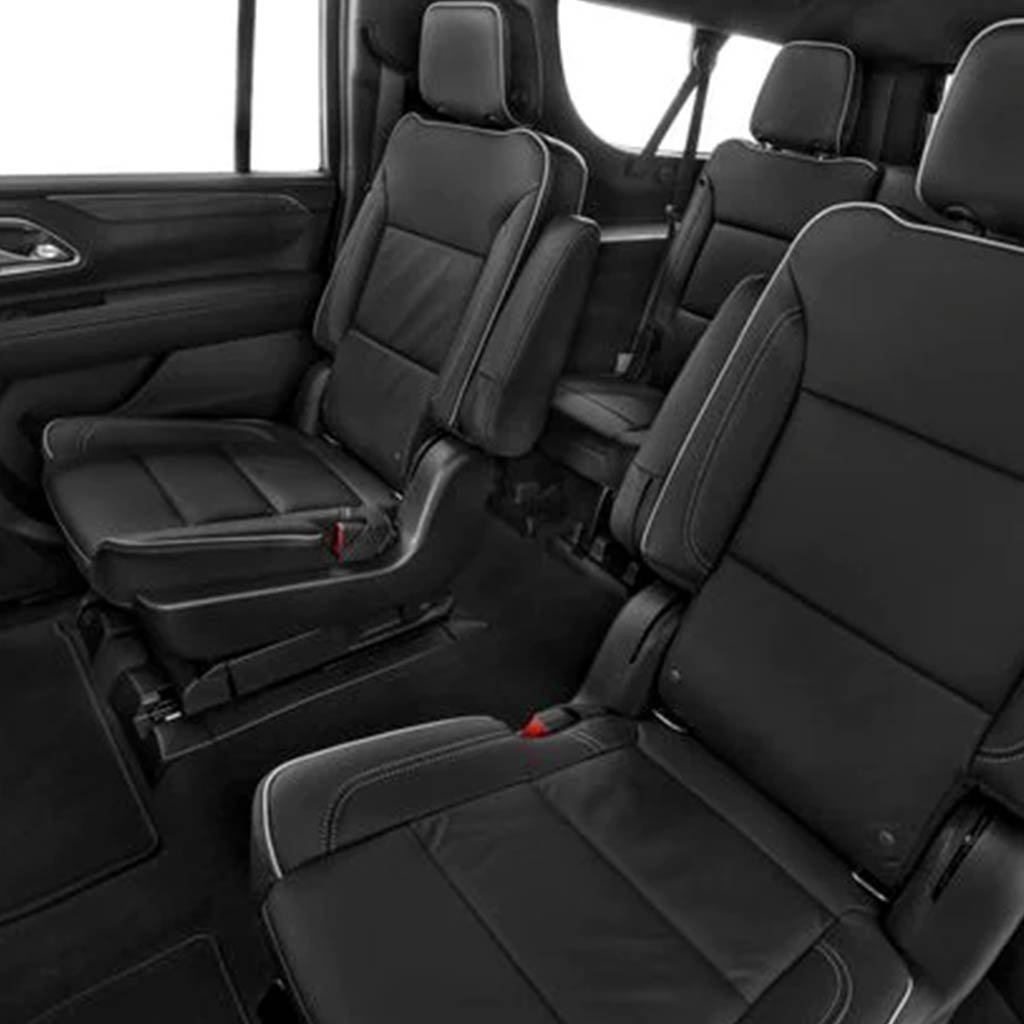 Have another question? Call us right now
Still need some info about a potential booking? Just Contact us with click button below